2018 FALL BALL SCHEDULE COMING SOON
It's time for FALL BALL!  SIGNUP INFORMATION BELOW! 
***New Players please bring your birth certificate.  You cannot practice until we have one on file.***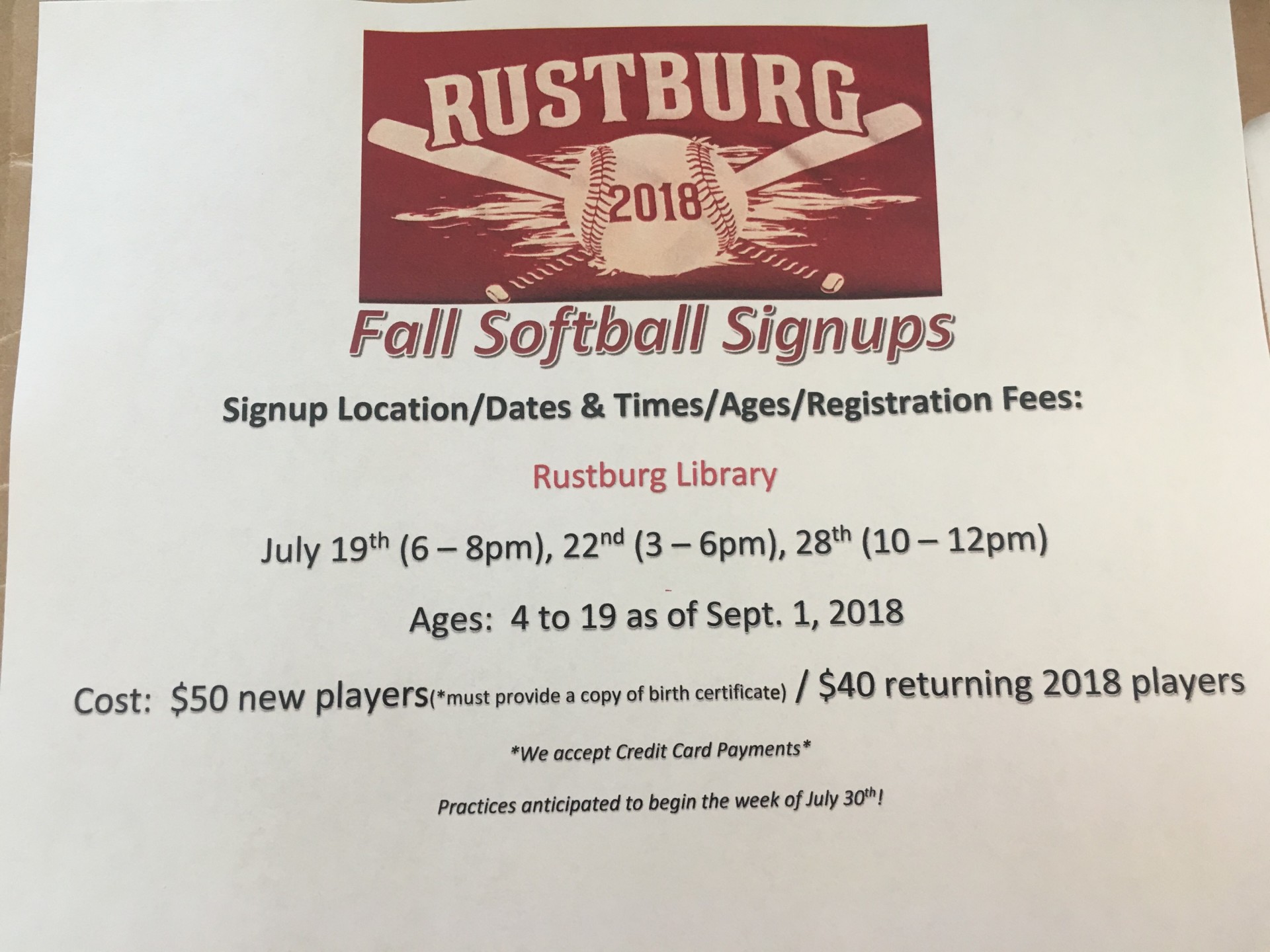 We would like to invite those interested in becoming a Board Member or just helping out in general, to come to the Rustburg Library this Sunday @ 2:00 for a meeting.
We need dedicated people with the passion to see this league continue to succeed for years to come and to keep working hard towards us getting our field of dreams completed. Our girls so deserve it.
If you are interested or even just want to know what all a board member is required to do, please come on Sunday so that we can let everyone know the expectations that are required of them to be on the board and what positions we have available. You do not have to have a child playing in the league in order to be on the board.
We also need people who are willing to coach teams. Please come on Sunday if you are interested in being a coach for fall ball and or this coming spring.
Mark your calendars for the next Community Give Back Event!!